AN INVESTMENT IN KNOWLEDGE PAYS THE BEST INTEREST
~ Benjamin Franklin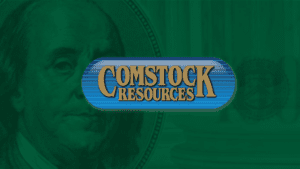 Video: 4.2% Dividend Yield and 7-10% Growth for Comstock Resources
• 4.2% dividend yield.
• Growing production reached record high of1,400 MMcf/day.
• Sustainable EPS and FCF (Free Cash Flow) growth.
• Lowest in the industry cost structure which helps generate 80% EBITDA margins.
• Huge FCF growth of 218% to $286 million for 3Q2022.
• Delevering program to reduce Debt-to-EBITDA to 0.9x.