An Investment in Knowledge Pays the Best Interest
Benjamin Franklin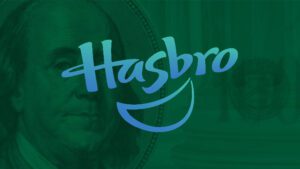 • 6.13% Dividend Yield.
• The company is undergoing major restructuring to focus on its core brands, offload the costly entertainment segment, and implement cost-saving measures.
• The company aims to save $220 million annually by the end of 2023, increasing to $300 million by 2024, by reducing its workforce and offloading non-core divisions.
• The Wizards of the Coast and Digital Gaming segment shows robust growth and high margins, now constituting 30% of Hasbro's revenue.
• The Consumer Products segment faces challenges due to the macroeconomic environment but contains high-selling brands like Transformers.