AN INVESTMENT IN KNOWLEDGE PAYS THE BEST INTEREST
~ Benjamin Franklin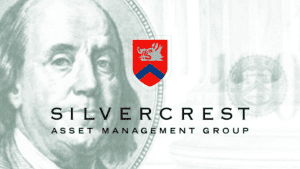 4.3% Yield and Strong Business Momentum Despite Market Headwinds for SAMG
• 4.3% forward yield, paying out $0.72 per year. Expecting EPS growth of around 12%.
• Expanding offerings to include OCIO (Outsourced Chief Investment Officer).
• Strong free cash conversion, converting 57% of EBITDA to free cash flow.
• Despite downturn in market, SAMG still has strong AUM growth of 28% since its inception in 2003.