An Investment in Knowledge Pays the Best Interest
Benjamin Franklin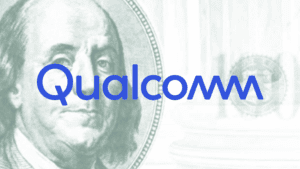 • 2.8% Dividend Yield, $5.5 billion in stock repurchase remaining.
• QCOM's renewed agreement with Apple to supply 5G chips through FY26.
• The company anticipates significant growth in the Automotive sector, underscored by recent partnerships with BMW and Mercedes to supply infotainment chip systems.
• QCOM holds 140,000 patents across over 18 billion devices, an estimated 38% market share in RF IoT technology.
• Nuvia SoC ARM chipset to launch in FY24 for Windows, competing with Apple's M1 and M2.