Diligence is the mother of good luck
Benjamin Franklin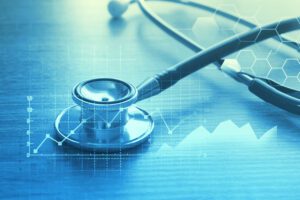 • On a secular basis, a demographic shift toward an older population has tailwinds in care needs and individual spending per visit. Medicare Advantage (Medicare Part C) will grow to become the largest payor by 2026.
• Healthcare is recession-resistant, with the largest payors, Medicare and Medicaid, being price agnostic toward care.
• A concentrated effort in the sector to expand margins through rate increases, cutting administrative costs, and reducing contract labor.
• US spending on healthcare will grow at a 7.1% 5-year CAGR – outpacing GDP by an estimated 240bps.