Diligence is the mother of good luck
~ Benjamin Franklin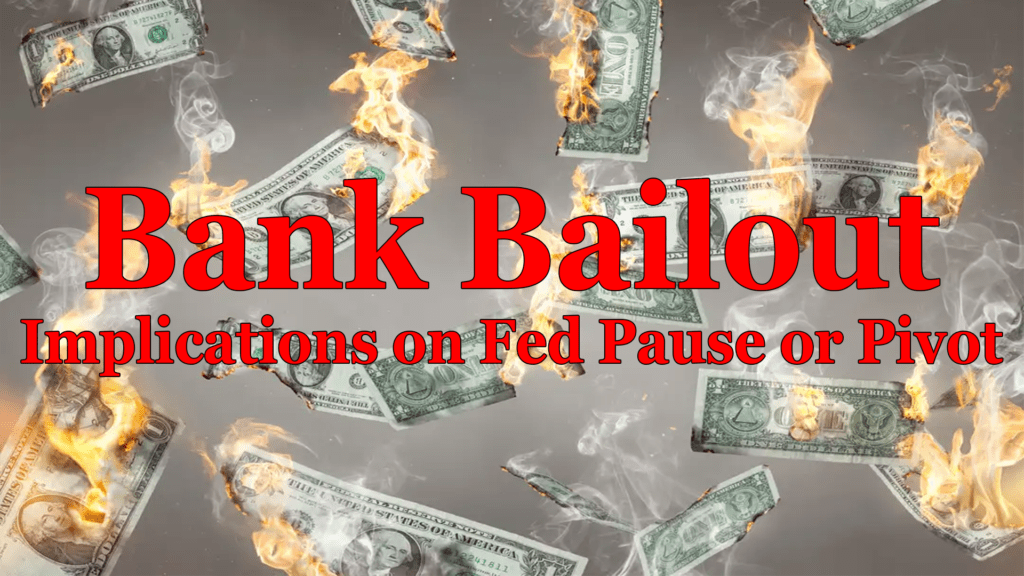 Video: Banking Crises Creates Bank Bailout, Impact on QT (Quantitative Tightening), FFR Increases, and CPI
Banking Crises Creates Bank Bailout
1. All deposits even over $250,000 are covered by FDIC at Silicon Valley Bank and Signature Bank. Implied guarantee for all uninsured deposits in the banking industry. About $7 Trillion in total.
2. Banks can borrow against their portfolio at par even if the market price is 70, 80 or 90.