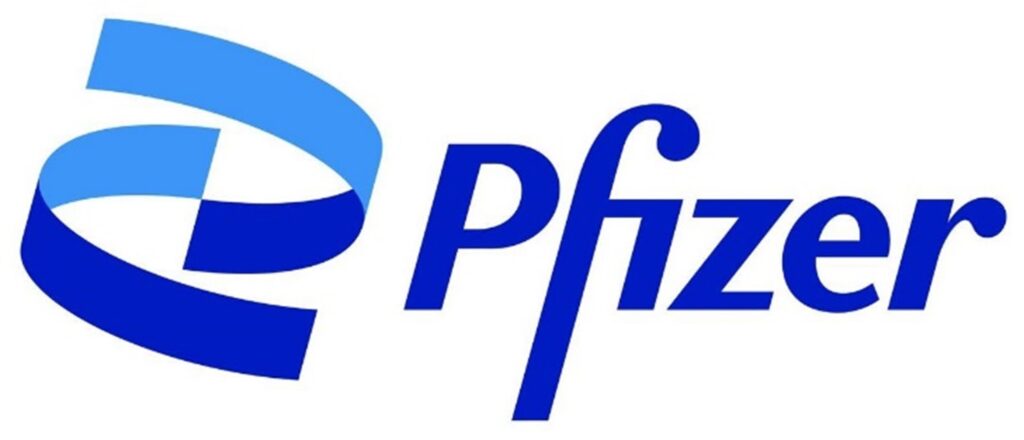 Positive Prognosis for Pfizer's Powerful Portfolio of Patents
Price $39.38 Recent Purchase June 17, 2021
Developer of one of the key COVID-19 vaccines.
A long history of fruitful partnerships.
Massive R&D budget that frequently innovates new products.
Solid dividend yield of 4% and modest growth.
Low valuation leaves room for capital appreciation.
Massive development pipeline, with 95 products in development.
Investment Thesis
Pfizer Inc. (PFE) is a research-driven biopharmaceutical firm that has quickly become a household name, thanks to its COVID-19 vaccination, boasting high efficacy. Pfizer has spun off its generics and off-patent medication business and continues to enter innovative partnerships with research firms – like BioNTech (the primary researcher of the Pfizer COVID-19 vaccine).
Pfizer has a bold path forward, increasing its R&D budget by 19%, while also increasing dividends by 5%. With the spin-off of one of its primary manufacturing arms, it is well-positioned to create a research powerhouse providing both capital appreciation and dividend growth.
Important Products
Name

Uses

Q1 2021

Sales ($ Millions)

Patent Expiration (US)

BNT162b2

COVID-19 Vaccine

3,462

Pending Approval

Chantix

Addiction Aid

217

2020

Sutent

Oncology

200

2021

Inlyta

Oncology

229

2025

Xeljanz/Enbrel

Arthritis

857

2025

Prevnar 13

Vaccines

1,284

2026

Eliquis

Blood Thinner

1,643

2026

Ibrance

Oncology

1,254

2027

Xtandi

Oncology

267

2027

Vyndaqel

Rare Disease

453

~2024

Xalkori

Oncology

134

2029

Braftovi

Oncology

47 (20% growth)

~2031

Lorbrena

Oncology

60 (43% growth)

2033
Some drugs – frequently vaccines — are covered by multiple patents, therefore the dates of expiry are averaged out, when biosimilar and generics may begin to appear. There is a fast drop-off period once patents expire, and revenue can be cut by billions of dollars should a drug be suddenly cut out of exclusivity.
Compared to other Pharma companies, Pfizer does not have a harsh patent cliff and has many products in the development pipeline.
Operations and Upjohn Spin-off
Pfizer operated two business segments, Biopharma and — before the spinoff — Upjohn. The Biopharma department is the research-focused arm of Pfizer, which innovates new products and manufactures Pfizer branded products. Pfizer frequently enters agreements with other research firms, to expand its portfolio and achieve better patient access. For example, Pfizer worked extensively with German firm BioNTech to deliver a working COVID-19 vaccine less than a year after the pandemic began.
Upjohn was spun-off, and combined with Mylan, to form a new firm Viatris. This was spun-off to create a firm more focused on manufacturing generics and biosimilars, rather than trying to tackle research and manufacturing. The new firm, Viatris, will serve 165 markets including a leading position in China. Mylan's already studded management was combined with hand-picked executives by Pfizer.
One of Pfizer's priorities continues to be the affordability of its medicines. Pfizer is working with the current administration and Congress to push rebate reform, incentivizing generic manufacturing and capping cost-sharing with Medicare part D. At the state level Pfizer is actively fighting for rebates to passing to customers, not to the insurance companies as they do now. This would lower the cost to the patient.
Important Trials
The priority for Pfizer's research team is to further expand diversification in its portfolio.

Pfizer has a massive 95 drugs in the pipeline, with two mRNA Flu vaccines ready for testing by Q3 2021.
For the last 70 years, the Flu vaccine has been made in roughly the same way, with researchers having to guess which variants will be the most impactful in that year. This guessing game frequently, and unfortunately, gets in wrong leading to massive fluctuations in efficacy. BioNTech's mRNA advances could entirely remove the guesswork, allowing simpler, faster, and more effective synthesis.
20-Valent is a vaccine candidate for a certain type of Pneumonia and is currently under FDA review. Should it be approved, Pfizer believes that this could be one of the most effective protections against Pneumonia in adults, saving thousands of lives.

Pfizer has recently announced a probe to determine whether or not a booster shot is needed for the variants of COVID-19. Currently, Pfizer is gathering information on immune responses to a third dose, or a booster for new variants. Pfizer has said that the current two-dose regimen is effective against the newer variants of COVID-19.
Risk
As with any pharmaceutical company, the standard risks of regulatory, unforeseen side effects, quality control failures, and biosimilar/generic drug competition always exist.
Pfizer has had a history of marketing issues, with several illegal marketing cases being brought against it; this hurts the public's trust and sales. The COVID-19 vaccine should improve the company's overall reputation in the eyes of consumers, regulators, and employees.
Legislatively, it is unlikely that healthcare reform will negatively impact Pfizer. The positive impact as more individuals becoming covered and utilizing Pfizer products is offset by the possibility of price controls or decreases.
Metrics
Excluding COVID-19 vaccine revenue, we project a 6% CAGR revenue growth through 2025. While the COVID-19 vaccine offsets pandemic-induced sales declines from other drugs, the durability and longevity of this vaccine income stream are indeterminable. What is the need and frequency of boosters? Will vaccine acceptance grow after safety is proven in hundreds of millions of people? Will the vaccine cause any major side effects that slow down or reverse acceptance?
EV/EBITDA

Forecasted Price-to-Earnings

E2021

E2022

E2023

Pfizer (PFE)

9.5

10.3

11.6

11.7
Source: Bloomberg
Pfizer has one of the most attractive valuations on a price-to-earnings basis, and it is financially healthy. With the sheer number of products in the research pipeline and the lack of a patent cliff, Pfizer is well-positioned for long-term growth.
| | | | |
| --- | --- | --- | --- |
| Estimated 2021 | Dividend Yield | Market Cap (Billions $) | Price-to-Earnings |
| Pfizer (PFE) | 4.0% | 219.2 | 10.3 |
| Johnson & Johnson (JNJ) | 2.5% | 433.8 | 17.3 |
| Merck & Co (MRK) | 3.3% | 196.9 | 12.5 |
| AbbVie (ABBV) | 4.5% | 203.1 | 9.1 |
| Bristol-Meyers Squibb (BMY) | 2.9% | 148.2 | 8.9 |
| Novartis (NVS) | 3.6% | 225.1 | 14.4 |
Source: Bloomberg
FDA Approval Process
The FDA approval process begins once a biologics license (BLA) or new drug (NDA) is filed. The FDA has massive power in deciding if – and when – a drug will become available for sale. There are 5 program designations. Fast track, breakthrough, accelerated approval, priority review, and standard (drugs can hold more than one designation). The fast track gives the FDA access to facilities and researchers, to allow for the FDA to see developments as they happen (rolling submission of documents for example). Breakthrough is analogous to fast track but involves a more FDA-intense process, including more implementation guidance. Accelerated approval allows the FDA to preemptively approve a product based on preliminary results that can predict clinical benefit; this does require post-approval confirmatory trials. Priority review means the FDA will take action within 6 months, compared to under 10 months which is standard.