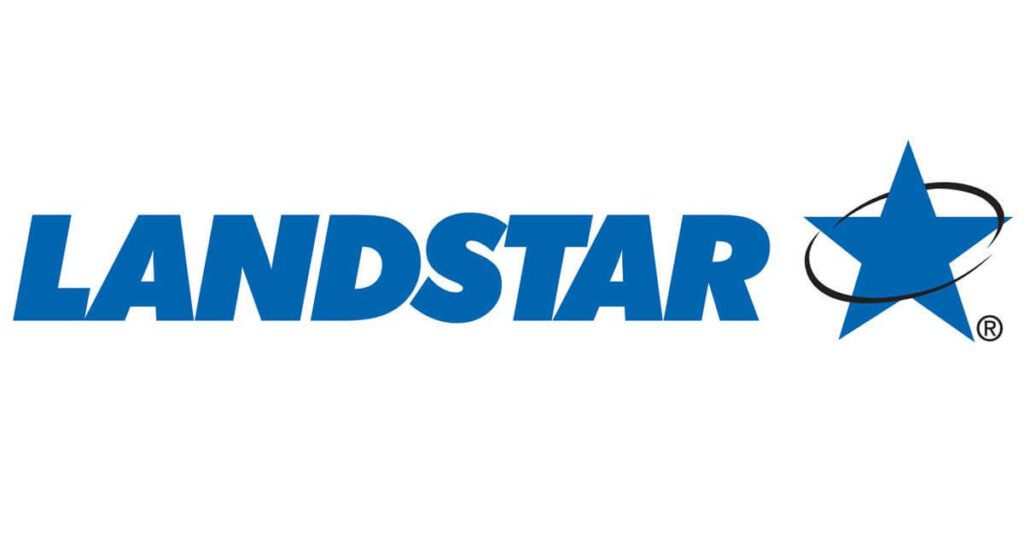 Landstar Continues to Deliver, Hauling in Returns
Price $160.25 Recent Add June 7, 2021
Landstar is a free cash-generating growth machine.
Asset light network of truckers and agents drives high returns.
Connects trucking services with shipping customers.
Innovative system to help maximize the utility of those on the network.
Estimates for 2022 and 2023 need to be increased which should drive stock performance.
Investment Thesis
Landstar is to shippers and truckers what UBER aspires to be for passengers and drivers. Landstar connects truckers with cargo and takes a slice of the revenues. Landstar eliminates the traditionally complex model of contract vs spot and replaces it with a proprietary system that allows both customers and truckers to find each other easily. The truckers get to maximize their utilization and minimize downtime and the shippers are connected with the trucker who is positioned to deliver the needed service most efficiently and cost-effectively. Both parties win. The biggest difference between Landstar and Uber is Landstar is a cash machine and throws off tons of free cash every year even as its revenues and profits grow; UBER burns cash at an astounding rate. Landstar has been one of the great growth stocks of the past 30 years; one that most people have never heard of. While the massive growth is behind them, we expect double-digit growth earnings growth going forward as Landstar continues to grow revenues and profits and buy back stock.
What is Landstar?
Landstar relies on a network of agents and contract truckers to provide trucking services to shipping customers. Landstar does not own the trucks, nor do they hire drivers. Instead, they allow truckers access to their network of agents who post customer cargo needs, then Landstar's network connects the truckers to cargo.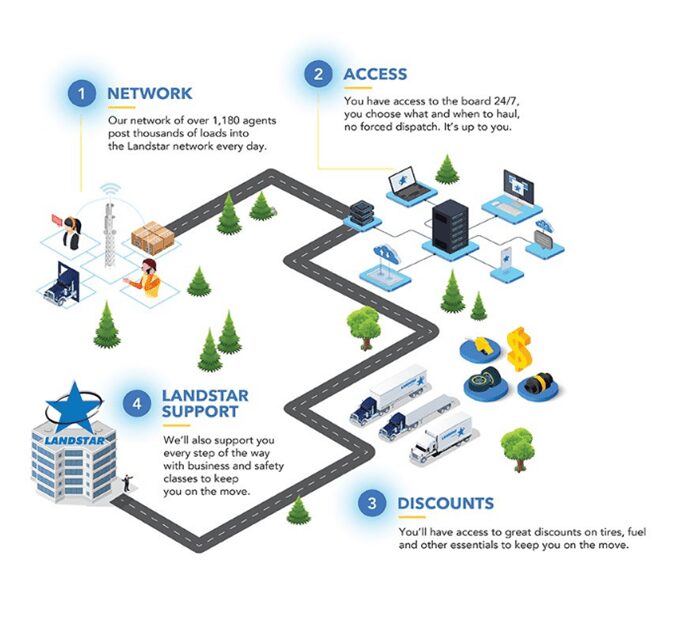 The Landstar Model
Landstar users come in two forms, their business capacity owners (BCOs) and brokerage carriers. BCOs are the core of the model, taking up the lion's share of revenue generation – being owner-operators of trucks. Landstar provides BCOs with fuel, discounts, and cargo to carry for a set percentage of their revenue. The brokerage carriers are your standard freight carrying services, that are given access to Landstar's technology so that the truckers under their umbrella can use Landstar's service which allows truckers to post their trucks and desired routes, and Landstar will match them with cargo along the way.
Those who need cargo carried communicate with Landstar agents, who then post their cargo to the board that all BCOs and brokerage carriers have access to. Both ends of the logistics market find value in this – both drivers and shippers get timely cargo, at a competitive rate.
Risks
As with any logistics company, inclement weather and freight prices can greatly affect the movement of goods. Landstar cited the winter storms in early 2021 as a detriment to revenues and earnings. While the weather has no long-term adverse effect on the company, it does impact quarterly results. Road freight also tends to be semi-seasonal, with the per-load income being lower in the first quarter of the year. While not likely in the next couple of years, Landstar should be a key player in the self-driving truck market as their service of connecting trucks with shippers is used by truck owners and shippers regardless of if the truck has a human driver. With the switch to more and more electric vehicles, there needs to be an expansion of battery production. Currently, Toyota manufactures 6-gigawatt hours (GWh) per year, but to meet the demand and their targets, they will need to hit 180 GWh/year by 2030. This is 30x their last 20 years of output in the next 10 years. They are considering expanding battery production to be local to meet demand, such as in the United States, which will be one of the largest battery markets. Toyota already has a wide history of investment in the US, recently beating its 5-year goals in only 4. Additionally, they will need to be able to source materials that are becoming increasingly rare – such as semi-conductors which recently impacted markets with a shortage. However, Toyota managed to avoid this hit entirely, as they work closely with their supply chain to reduce disruptions. In the 5-year investment horizon, it seems like Toyota might be out of the woods.
Metrics
Landstar survived the COVID19 pandemic relatively unscathed, only suffering in Q2 2020. Landstar consistently gains revenue off its fee model and has increased its per-truck revenue by nearly 24%, expanding the number of trucks using its service by 13%.
Despite not hiring drivers directly to work for them, Landstar has managed to keep turnover low compared to the industry average, with a total turnover of only about 27%. This essentially means that despite not working for Landstar as employees, these truckers are happier being owner-operators using the Landstar service. Landstar is the 9th largest for-hire carrier in the US, which is surprising given its asset-light model. In comparison to other for-hire carriers, it has low maintenance and capital expenditure costs, as the majority of Landstar's employees are staff operating from their headquarters in Jacksonville, Florida – and it does not own the trucks nor have the drivers on staff.